ISYBOT designs, assembles and markets collaborative robots (cobots) dedicated to sanding, grinding and polishing. SNCF, AIRBUS, SAFRAN, IVECO, AIR France INDUSTRIES and BENETEAU use its robots on a daily basis.
ISYBOT provides a broader response to the automation of tasks that require the commitment of a human operator, by assisting and replacing him or her in the tedious and repetitive aspects of these tasks. With this in mind, ISYBOT has designed the first truly interactive cobot that can be used by anyone.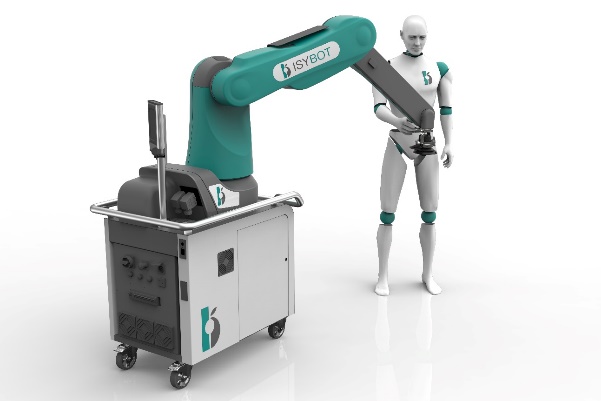 The cobot perpetuates operators' know-how enabling productivity gains even for small production runs.
Since its creation at the end of 2016, ISYBOT has gained the trust of major manufacturers and has been able to verify the validity of its vision of successful task sharing between man and robot. Today, ISYBOT is celebrating its 50th cobot.
Like all cobots, they can increase productivity and standardise the quality of a task. But in addition to traditional cobots, operators (very often body repairers) are trained in the ISYBOT cobot in less than half a day and are immediately autonomous in its programming and deployment anywhere in the plant.